Giveaway - Monochromatic Nostalgia 12 Month Photo Art Calendar
Hope you are all enjoying a marvelous 2013 thus far! Welcome to the first giveaway of the year! I've been slowly gathering a group of photos that I though would work well together in a themed calendar and it's finally ready. One lucky participant will win this collection of images in a beautifully printed 12 month large format calendar. Monochromatic Nostalgia includes iconic views of New York City and New York state as well as some nature floral shots in subtle tones. Your calendar will start on the month of March 2013 so you can get full use of it. To enter, follow the instructions in the Rafflecopter form. You can gather up to 20 entries and return everyday to gather more by sharing the giveaway on Twitter and Facebook! Thank you very much for entering and good luck! :)
a Rafflecopter giveaway

Monochromatic Nostalgia - Photographed by JC/OneDayOneImage Photography:
Round and Round in Coney (Cover Image - Coney Island, Broklyn), Height of the Blizzard (Brooklyn blizzard of 2010), Safe Passage (Brooklyn Botanic Gardens), Faded Blooms (Sepia cherry blossoms), Nostalgia (white dahlias), Take Me Out (Stadium in Queens), Splish Splash (Columbus Circle Fountain), Strawberry Fields Forever (Central Park - John Lennon tribute), Boardwalk Nuptials (Coney Island), The Trestle (Rosendale, NY), Top of the World (Coney Island), Empire & the Garden (Manhattan).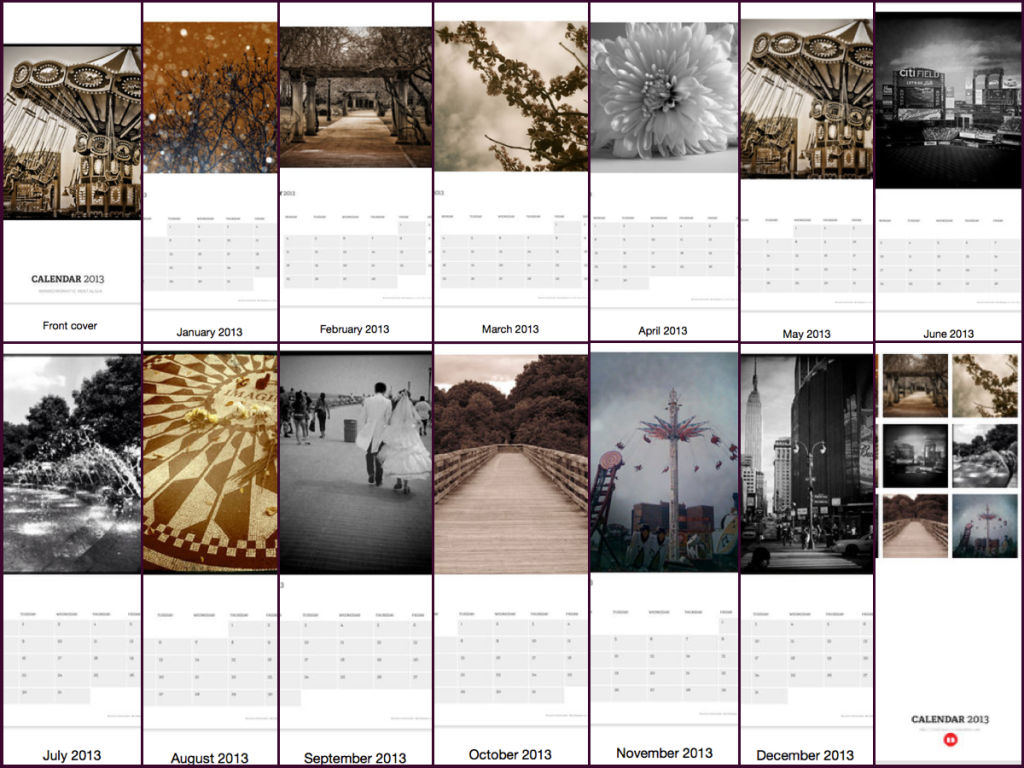 ---
I really like the shining winter photo as well as several of the other nature photos....I have one that I took myself very similar to the dragonfly shot.
my favorite photo is walking on sunshine
i think Dreamlike Landscapes is pretty
No comments posted.
Loading...