Happy Holidays! Just wanted to share some wonderful news. On Dec 15th my photo "Take Me Out" was featured on the front page of RedBubble. It was taken on Summer of 2011 at Citi Field Mets Stadium in Queens, NY:
It was a wonderful surprise and I received a lovely message from the editors: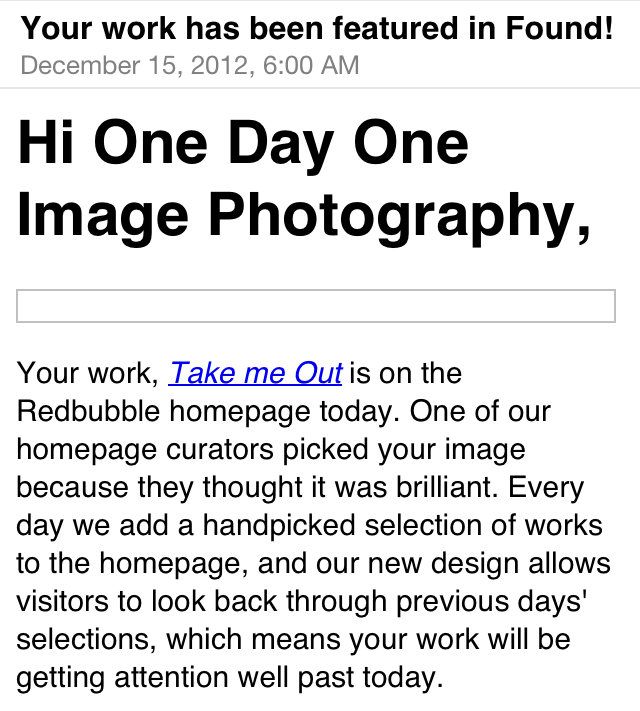 "Take me out" is currently available on RedBubble as a Poster, Framed, Matted or Single Print and as photo art accessories including: T-shirts, hoodies, & iphone cases. It is also part of my new Monochromatic Nostalgia 12 page calendar. To save 10% on the calendar enter code HELLO2013 during checkout. Wish you all a Merry Holiday and I'll be posting some of the magical holiday decorations I captured in Midtown Manhattan yesterday so come back soon!